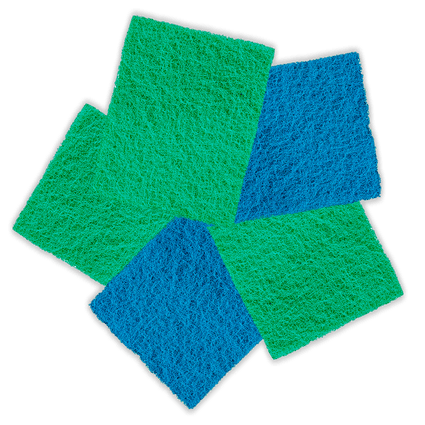 Meet the world's best washable, reusable vehicle cabin air filter.
Our cabin filter is a breath of fresh air.
Washable, re-usable.
Rinse and Repeat
Our cabin air filters feature a unique, labyrinth design which sports a MERV 8 rating to filter out most airborne contaminants like dust, dander, mites, pollen, ash and viruses down to micron 1.
So the next time you're in traffic driving home from work you can truly filter out the world around you.
Better filtration = cleaner air
Unlike pleated cotton cabin air filters, Smart Parts cabin air filters are built to last the life of your vehicle and are designed to be easily washed and re-used.
Under normal highway conditions our filters can last up to 50,000+ miles before needing maintenance.
Repels Water & moisture
Traditional cotton pleated air filters retain moisture which becomes a breeding environment for the very thing you're trying to repel! Smart Parts cabin air filters repel water and inhibit the growth of organic pollutants like mold, mildew and bacteria.
Imagine

a world where the cabin air filter
lasts just as long as your car!
1
filter
for the life of your vehicle
One and done. There's no need to ever replace your Smart Parts cabin air filter. Just wash it and get back on the road.
Our washable, reusable cabin air filters cost about the same as old-school pleated cotton and can be easily installed at home with our helpful how-to videos.
100,000,000
landfill waste
🎉
Make the world greener and cleaner by helping to eliminate the nearly 100 million disposable air filters that end up in landfills each year.
Easy to Install
(seriously, you really can DIY)
We get it, the idea of maintaining your vehicle can be overwhelming which is why Smart Parts cabin air filters are easily installed and serviced at home or with your trusted auto service technician. Our video and instructions will walk you through each step but if you need additional support we're just an email or phone call away.
free shipping
Fast, free shipping for orders over $75 available to customers in the US.
Built to last
Our cabin air filters are designed to last the life of your vehicle.
30-Day Guarantee
Changed your mind? Return your unopened, unused filter for an exchange or refund.
Made in the USA
Our cabin air filters and customer support are Made in America.